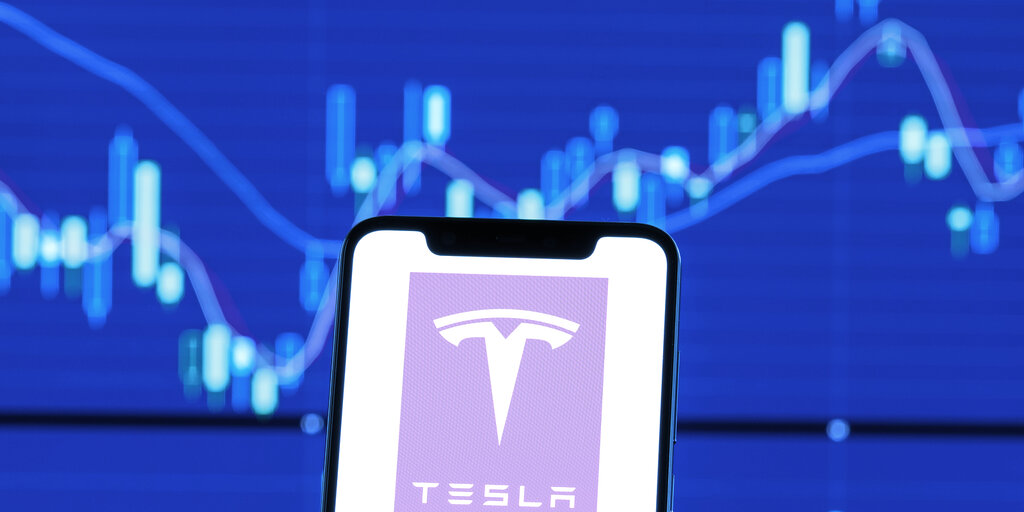 Tesla's $1.5 billion Bitcoin investment could result in a "sideshow" that will overshadow the growth of its electric vehicle business, according to Los Angeles-based investment firm Wedbush Securities' latest report.
"Tesla is an EV play entering the golden age of EVs and there is a lingering worry that the Bitcoin sideshow could overshadow the overall EV growth story playing out for Tesla in 2021 and beyond in the eyes of the [Wall] Street," Wedbush noted.
Joined at the hip
The researchers noted that Tesla's share prices have plummeted for two days in a row; at press time, TSLA is trading at around $685, after having dropped as low as $625 earlier today.
This drop occurred concurrently with a crash in the crypto market, as Bitcoin's plummeted by $10,000 in its largest one-day drop to date. Wedbush noted that Tesla stock "is now heavily tied to this digital currency."
There's no doubt that $TSLA has already made a billion dollars on paper due to the recent #Bitcoin investment. Equity Research Analyst, @DivesTech shared this news on #Tesla and more with @SquawkCNBC. https://t.co/qPx00dnplt

— Wedbush Securities (@Wedbush) February 23, 2021
While conceding that $1.5 billion is a small percentage of the company's overall cash position that "does not move the needle for Tesla," the report argued that many investors have begun to "tie Bitcoin and Tesla at the hip" as a result of Tesla's Bitcoin play (and the bullish stance taken by its CEO Elon Musk). After all, Wedbush argues, on Wall Street, "perception is reality."
Perceptions change quickly. Mere days ago, Wedbush itself pointed out that Tesla's Bitcoin buy had netted the company a $1 billion profit, exceeding its EV profits from 2020. And in today's report, Wedbush acknowledges that the company's Bitcoin holdings are a long-term strategic play that will have a "ripple effect" as other companies embrace the cryptocurrency. But the swift reversal in Bitcoin's fortunes "has driven some investors to the exits on this name in the near-term," said the report.
Expect more volatility on the horizon, the experts concluded.
Guide & Tools