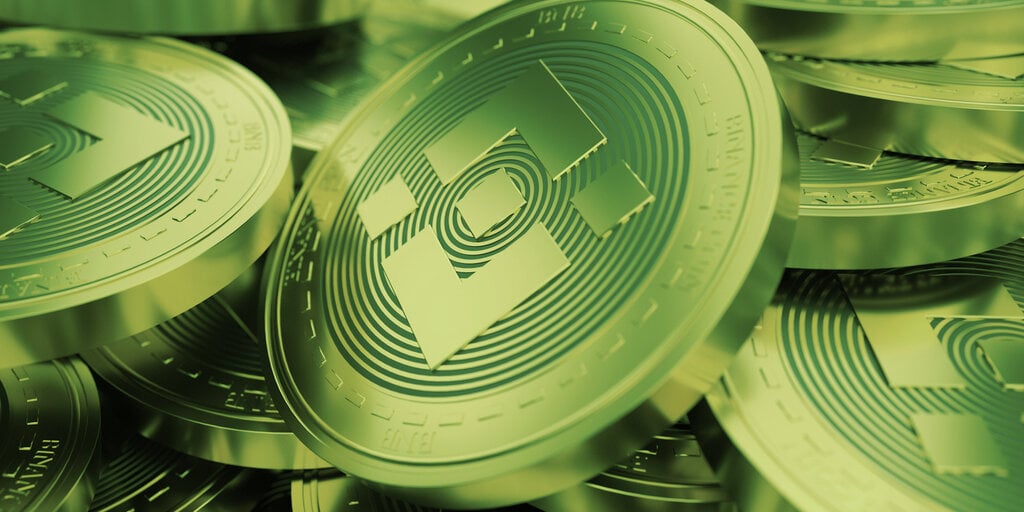 BNB, the native token of crypto exchange Binance, has surged nearly 360% in the past month as it finds newer use cases on multiple products. It trades at $188 at press time.
The token traded at $50 at the start of this month, reaching an all-time high of $197 earlier this morning. As a result of this, the BNB ecosystem has reached a $27 billion valuation at its current circulating supply of 147 million tokens and is now the world's sixth-most-valued blockchain network.
The coin has shot up in recent days, as the below image shows, and remains in a firm uptrend for now. The high prices mean there's currently a lack of a predetermined "resistance" level, one where sellers step in to "take profit" on their holdings.
This is the highest ever price for the token since its launch in 2017. It raised nearly $15 million in its initial coin offering (ICO), with the proceeds put toward building and marketing Binance. At the time, the touted use case was that of lower trading fees and the use of BNB as an everyday currency.
However, in the past years, BNB has moved from being an exchange-only asset to one that powers both Binance Chain and Binance Smart Chain (BSC), the two blockchains built and maintained by Binance. This has helped increase the token's value—especially as decentralized finance (DeFi) projects built on BSC have gained more popularity.

I believe #BSC has passed the tipping point. Now all the wallets and other tool makers will want have better and native support for #BSC, and not just a #ETH variant. Virtuous cycle now.

— CZ Binance (@cz_binance) February 18, 2021
One such project is Pancakeswap, a decentralized exchange (DEX) that competes with the likes of Ethereum-based Uniswap and SushiSwap. Pancakeswap allows users to execute peer-to-peer transactions with high speeds and low fees, compared to expensive Ethereum DEXs where fees can even reach $1,000 during times of network congestion. However, the underlying blockchain has centralized elements, enabling the such benefits, but adding potential risk.

Pancakeswap is now the second biggest DEX in the market, coming in just behind Uniswap. It recently overtook SushiSwap to take second place.
77%. pic.twitter.com/rnIRGtW2JK

— PancakeSwap #BSC (@PancakeSwap) February 18, 2021
The project has its own token, "CAKE," but BNB is used to set up various liquidity pools—where users put up their own holdings and gain a portion of fees on every trade done on the DEX. Similar BSC-based projects and DEXs have sprung up in the past month as well, which has helped increase retail demand for BNB further.
Binance also periodically "burns"—or permanently takes out of circulation—a portion of BNB tokens each quarter. This move reduces supply while either increasing demand or keeping it steady. This in turn can help to put upward pressure on the price. But even that doesn't explain its sudden, massive jump.
The views and opinions expressed by the author are for informational purposes only and do not constitute financial, investment, or other advice.
Guide & Tools