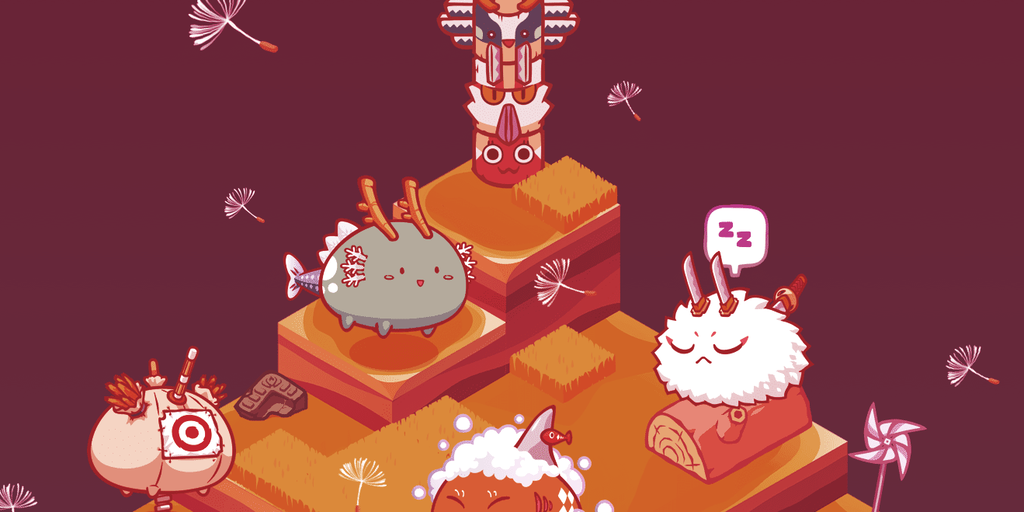 Nine plots of land on blockchain game Axie Infinity were sold for over 888 ETH (≈$1.5 million) yesterday, making them the most expensive non-fungible token (NFT) sale ever. The buyer was an anonymous entity known only as "Flying Falcon."
Is this real life?!

Congrats to @Its_Falcon_Time and @seedphrase for making NFT History!

9 Genesis plots. 888.25 ETH!

$1,500,000

The. Largest. NFT. Sale. Ever

Why? pic.twitter.com/WcIbg6X1Z3

— Axie Infinity (@AxieInfinity) February 8, 2021
While the digital land is worth the same as a high-priced property in a prime location (in the real world), Flying Falcon said they see such digital ecosystems to grow even further. "Axie land has entertainment value, social value, and economic value in the form of future resource flows," they said.
Called the "epic 9 plot Genesis estate," the virtual land is a special, supply-capped plot with a unique aesthetic and special positioning within the Axie 'land' system. It's part of an upcoming game mode within Axie Infinity that allows players to build/decorating property, harvest resources, and battle their owned digital monsters called "Axies."
Users can virtually train, raise, battle, and even breed their Axies with other players. Every such Axie has a unique genetic markup, which in turn changes their in-game value—with some of which fetching a huge price on the open market.
Players can even rent their property out, earn yields for doing so and increase the land's value by hosting in-game events like concerts or art galleries. And the recent $1.5 million purchase came as a part of just that: "Genesis land plots are the rarest and best-positioned plots in Axie Infinity, they were a natural fit for my thesis," said Flying Falcon in a tweet.
History has been made! I've just sold an @AxieInfinity genesis estate for 888.25 ETH (~$1.5M USD). This is the largest digital land sale ever recorded on the blockchain. Congratulations to the new owner - Flying Falcon #NFTs pic.twitter.com/AoGydw9Cpv

— DANNY (@seedphrase) February 8, 2021
Meanwhile, such purchases are only expected to continue in the months ahead. Jiho Zirlin, the co-founder of Axie Infinity, told Decrypt that blockchain games help create policies where people can choose who they wish to identify with and exchange/engage in land, property rights, governance, competition, and entertainment as they would in a real-world setting.
"[This] lays the groundwork for complex societies to emerge, complete with their own economies and systems of government," he added.
The purchase comes amidst a surge in the NFT market. Last month saw the rise of the art project "Hashmasks," with the entire collection selling for over $9 million. But the market's not limited to art either, users can sell real estate, cars, assets, or just about anything via an NFT...and there's a market for selfies as well.
Update: This story has been corrected to clarify that it was nine plots of land, not a single piece.
Guide & Tools