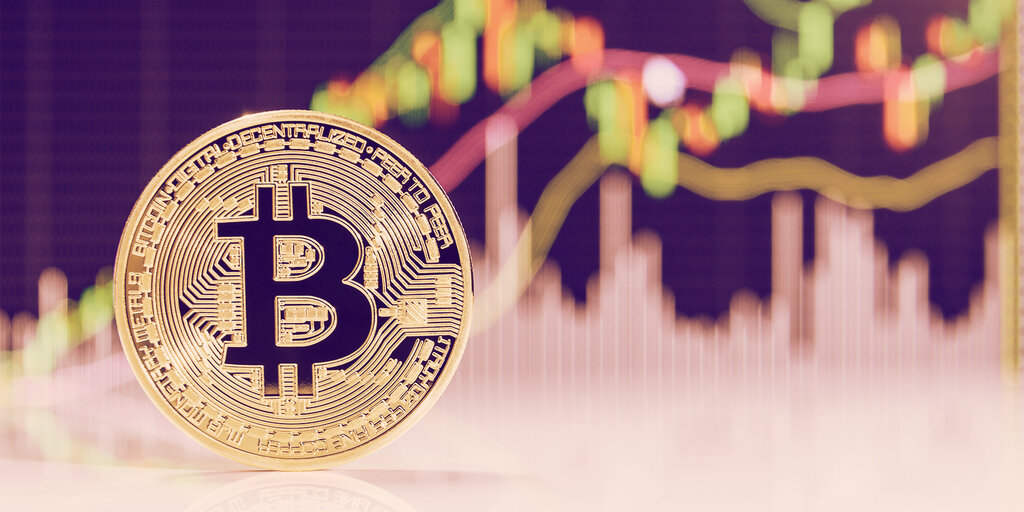 The total open interest (OI) across Bitcoin (BTC) futures markets today reached more than $14 billion, according to market analytics firm Skew, and as picked up by Unfolded.
Global #bitcoin futures OI hits $14b for the first time. pic.twitter.com/l9UeeSguu7

— unfolded. (@cryptounfolded) February 7, 2021
Bitcoin futures open interest refers to the sum of all opened futures contracts minus those that have been closed.
Bitcoin futures contracts are deals that let people buy Bitcoin at a predetermined date in the future. They are, essentially, bets on the future price of Bitcoin; if you think that Bitcoin will go up, snapping it up at today's price of $40,000 could net you a bargain. This means that there is more than$14 billion worth of outstanding bets on Bitcoin's price.
Bitcoin's open interest has reached new highs because "people finally realize that it pays to hold Bitcoin for the long term", according to Mati Greenspan, founder of Quantum Economics. "It's an ongoing process, so the number keeps rising over time as more participants join the market," he told Decrypt.
Why has open interest increased?
China's sixteen-day festival of New Year celebrations, which start on February 12, often coincide with large sell-offs of Bitcoin. Many Chinese investors "cash out" around the time of the country's most important holiday season.
Often termed the "Chinese New Year dump", the phenomenon is similar to what economists call the "pre-holiday effect" in the West, in reference to how many short-seller investors close risky positions before Christmas.
But Greenspan does not expect that Chinese investors will have much impact around this time of the year, unlike previous years.
"Much of the new demand seems to be coming from institutional funds in the US and Europe," he said.
Coinciding with the Bitcoin futures OI all-time-high is yesterday's Bitcoin jump to $40,000 as Bill Miller announced plans to put 15% of the Miller Opportunity Trust's $2.25 billion assets into Grayscale's Bitcoin Trust. The coin currently trades at $37,851.
High profile investors, such as investor Ray Dalio and Tesla CEO Elon Musk, have recently pledged support for the coin. Dalio late last month called Bitcoin "one hell of an invention," adding that "I and my colleagues at Bridgewater are intently focusing on alternative storehold of wealth assets, and Bitcoin won't escape our scrutiny." Musk, for his part, briefly changed his Twitter bio to "Bitcoin."
And Michael Saylor, CEO of US business intelligence firm MicroStrategy, this week concluded a two-day conference devoted to the coin. MicroStrategy holds $2.6 billion dollars in the coin. 
"This new wave of institutional investors will definitely push bitcoin OI in the long-term," said Pedro Febrero, an analyst at Quantum Economics. "Corporations are realizing that it's worthwhile to keep a significant part of their funds in bitcoin."
It will be interesting to consider how corporations will quantify their "interest" in the coming months.
The views and opinions expressed by the author are for informational purposes only and do not constitute financial, investment, or other advice.
Guide & Tools