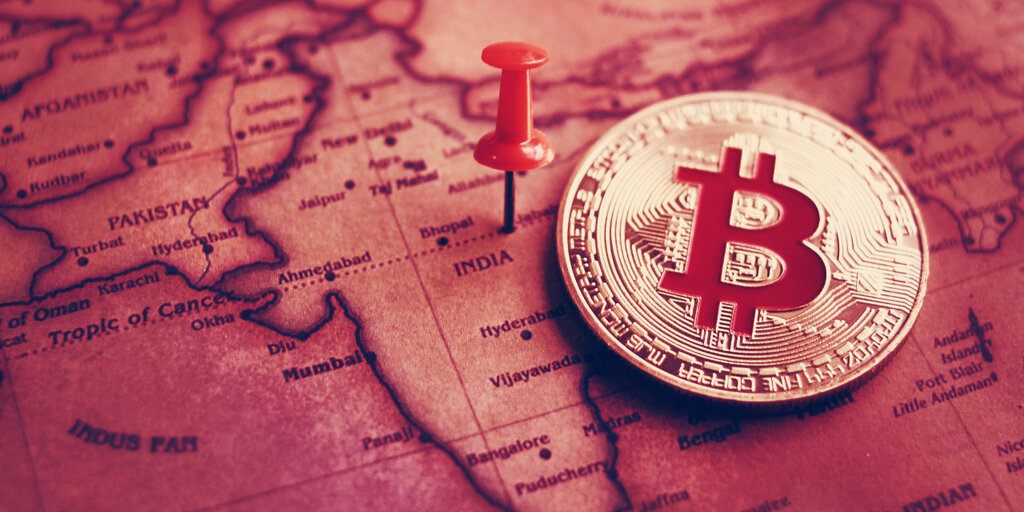 The Indian government is considering a plan to "ban all private cryptocurrencies," as well as a plan to introduce a central bank digital currency (CBDC). The plan is pending Parliament's approval by April 8 and will be debated until then.
The legislative proposal, the Cryptocurrency and Regulation of Official Digital Currency Bill, 2021, suggests a blanket ban on all 'private cryptocurrency,' which likely means coins such as Bitcoin and Ethereum. At the same time, the bill, filed yesterday, proposes the introduction of its own central bank digital currency (CBDC), joining a growing list of countries exploring CBDCs.
According to government documents, the draft bill would "create a facilitative framework for creation of the official digital currency to be issued by the Reserve Bank of India. The Bill also seeks to prohibit all private cryptocurrencies in India, however, it allows for certain exceptions to promote the underlying technology of cryptocurrency and its uses."
India's long history of crypto bans
India previously considered a crypto ban a few years ago. In April 2018, the Reserve Bank of India barred banks from dealing with crypto companies. But that ban did not last long: As reported by Decrypt, India's Supreme Court overturned that decision in March 2020. 
However, this month's draft may not as harsh as the one formulated last June, when a government panel proposed a 10-year prison for crypto traders. The draft legislation makes no mention of a jail sentence. 
And perhaps there's some hope in the cryptic language of the draft bill. It asks for "certain exceptions" to the ban in order to promote the technology.
#Crypto Ban bill to be introduced by Indian government in Parliamentary session but the word "Certain exceptions" give some hope.
Don't Panic and Be hopeful pic.twitter.com/Ogkg5vdG41

— BITCOIN EXPERT INDIA (@Btcexpertindia) January 30, 2021
But could that exception just be... its CBDC? Tune in to the debates to find out!