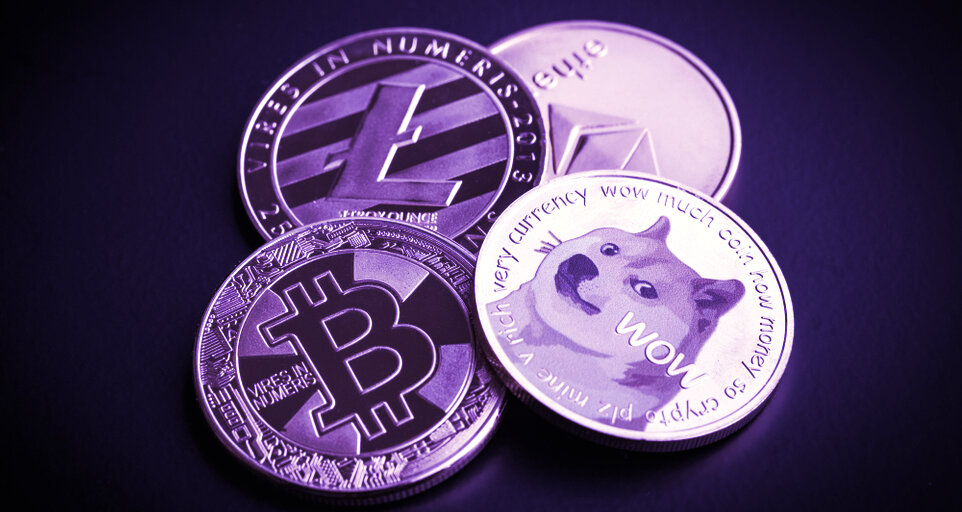 CLANG! The death bell rings out for Bitcoin, whose price today hit $33,817, a decrease of 8.19% over the past 24 hours. The long, sad sound marks the end of Elon Musk's rallying cry for the coin; Bitcoin rose after Musk changed his Twitter bio to #Bitcoin. Shortly after, the price of Bitcoin boomed. But the market could not sustain the momentum.  
In retrospect, it was inevitable

— Elon Musk (@elonmusk) January 29, 2021
Another CLANG! This time in sober respect for the death of Dogecoin, which fell 39.74% in the past 24 hours after the market correction picked off the last of the disheveled revolutionaries that pumped the coin this week.
The fall of the two coins prompted the collapse of the market.
CLANG! CLANG! CLANG! The rest of the market falls as fast as the snipers take to prime their rifles; the bell struggles to keep up. Ethereum falls by 5%, face headfirst in the snow,  Polkadot dives for cover but too late, falling by 3%. And even Ada—poor, sweet Ada—fell by 5%. 
The death bell then begins to rings out so fast that its tongue falls back on itself, its ringers losing control as the bell sounds out an ululation of crypto misery. But the rattle of bullets and screams of traders still drown it out: Litecoin, down by 8%. Bitcoin Cash, 5%. 
How disgusting, then, that one of the only coins that has found success in this theme park for psychopaths is FunFair (FUN), which increased by 45% in the past 24 hours.
Others, however, soon emerged from locked cars and barricaded houses. Compound increased by 31% in the past 24 hours, 1inch by 28% and Elrond by 22%. And somehow XRP, still bloodied from its progenitor's ongoing war with the SEC, increased 13% to $0.31. 
The price of Bitcoin fell as low as $29,400 on January 29, recording a 30% drop from its all-time high. 
The views and opinions expressed by the author are for informational purposes only and do not constitute financial, investment, or other advice.